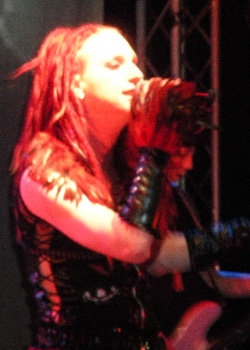 Adrian from the world's premier mashup club

Bootie

(Mr Fab has spun at the LA branch on occasion) also sings in the live mashup band Smashup Derby. We had only just posted this

Adam Sandler vs Tommy James

mashup, and in days Adrian learned it and sang it live at Bootie SanFran and, as you can hear, did a great job:
Yep, that's a karaoke backing track. They didn't have time for the band to learn it, but he assures me they will next year. Looking forward to it already!